It's a lot to live up to…
I hear there's a new Z car on the way from Nissan
will it be as cool as this 260Z – unlikely
GTBs by Rotiform, Arches by Archenemy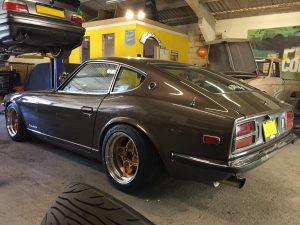 Are you still Alive?
…yes we are, sorry for the website issues, its business as usual
Here's a tidy E46 I rolled recently to fit some E60 spiders.. only for the brave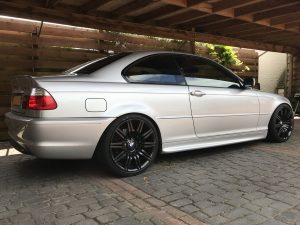 Chris gets hat-trick
Air ride
Called out to Banzai
I took a trip the other week to meet Joe Clifford, Editor of Banzai, and do some rolling on his MX5.
I'm sure many of you Jap car fans will have seen it featured in "our cars", his new rims can be seen in the December issue.
Joe's putting together a nice package of good looks and driveability and he needed all 4 arches rolled, we read all about it in the January issue of Banzai, thanks Joe.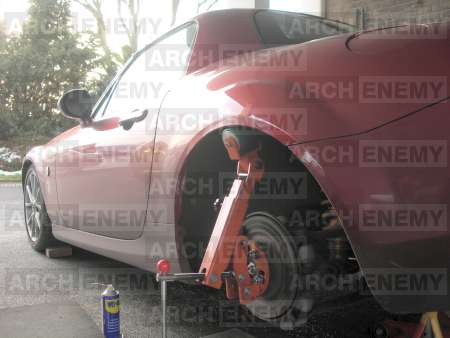 Loads of new pics
Rolling on 20s
Welcome to the official Arch Enemy website
At archenemy.co.uk we make your car fit your rims!
Whether you're looking for a few mm more room, or a big flare, we can help you.
Arch contact is a thing of the past, no more clenching your butt cheeks over every bump.